When we start our diets, we may fall victim to some popular nutrition myths. Choosing low-fat products in the supermarket, ditching pastries, and consuming an enormous amount of "healthy" yogurt — all these things make us feel permanently hungry, but the cozy pillow around our waist stays in the same place.
1. Choose pastries made of coconut flour.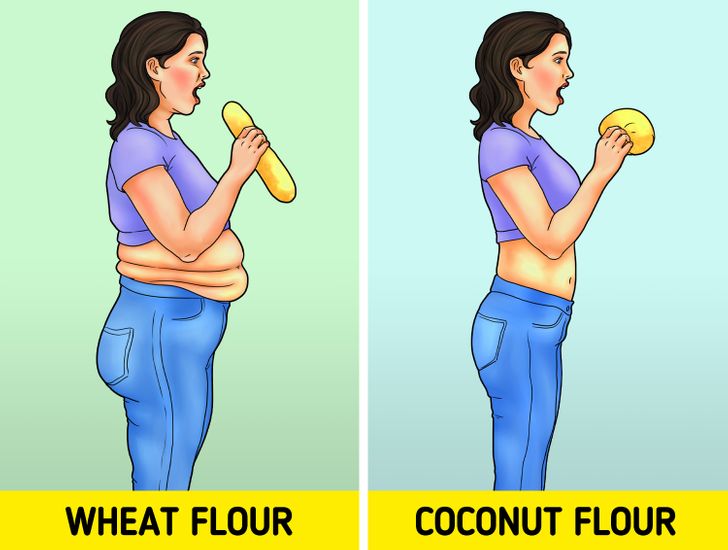 The most painful thing about starting a diet is likely having to turn down bagels, bread, and cake. However, it's not the bagel itself that can turn our bellies into pillows, but the type of flour that it's made out of. There are certain types of flour that are not grain-based, like coconut flour, quinoa flour, and buckwheat flour.
Coconut flour is rich in fatty acids that are metabolized differently than other fats, and one of its benefits is that it reduces hunger and appetite, keeps blood sugar stable, and prevents body fat from accumulating. Quinoa flour and buckwheat flour are free from saturated fats, which help to control binge-eating and facilitate healthy digestion.
2. Garlic might be smelly, it's your waist's best friend.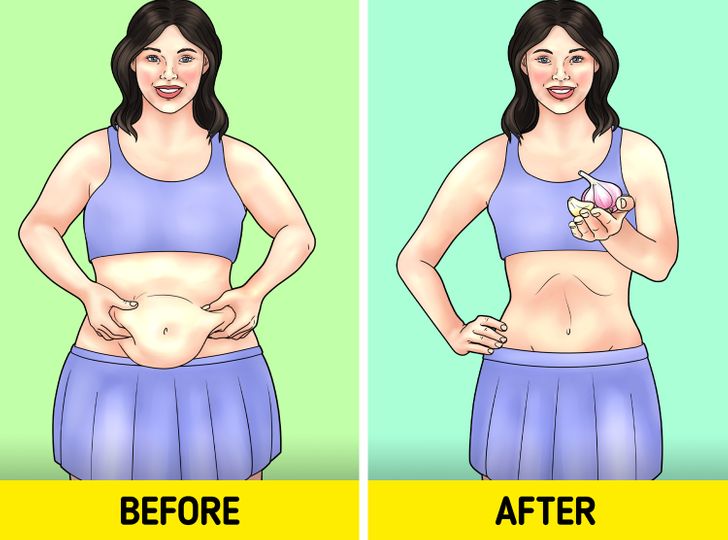 Garlic may not be a good idea before or during a romantic dinner, however, it can work wonders on your waist. Numerous studies suggest that adding garlic to your diet can decrease the proportions of your belly, as long as it's cooked properly. However, you should not expect that garlic will influence your overall body weight or body mass index, as some myths suggest. Its main mission is to shape your waist.
3. Turmeric will spice up your food and help you stay in shape.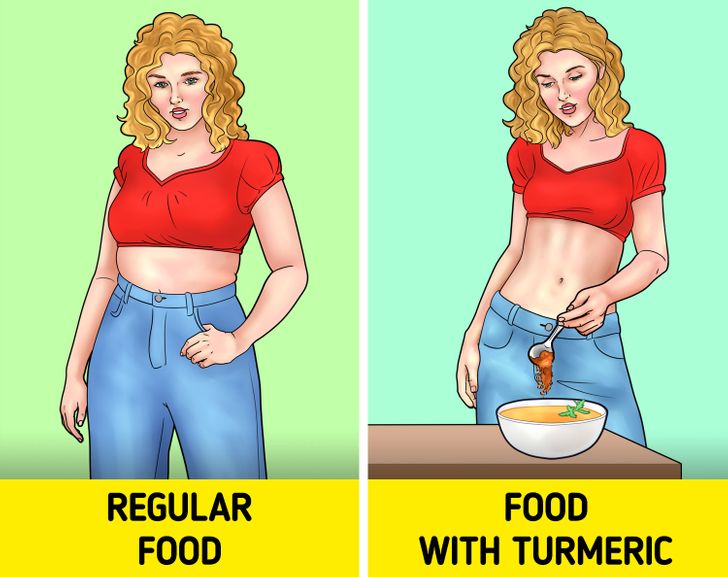 Turmeric can be found in a number of recipes from all over the world. But this brown-orange powder has a magic effect when it comes to burning calories and helping you zip up those skinny jeans you no longer can fit into. Turmeric has been proven to reduce body weight and reshape the waist of people who suffer from excessive weight. Just add it to your chicken or soup and you'll have a dietitian-approved meal.