When it comes to massages that can actually help relieve headaches, it's not just about applying pressure where it hurts, it's more than that. If you want to avoid painkillers as much as possible you should learn the extra sensitive points and only focus on those.
No. 1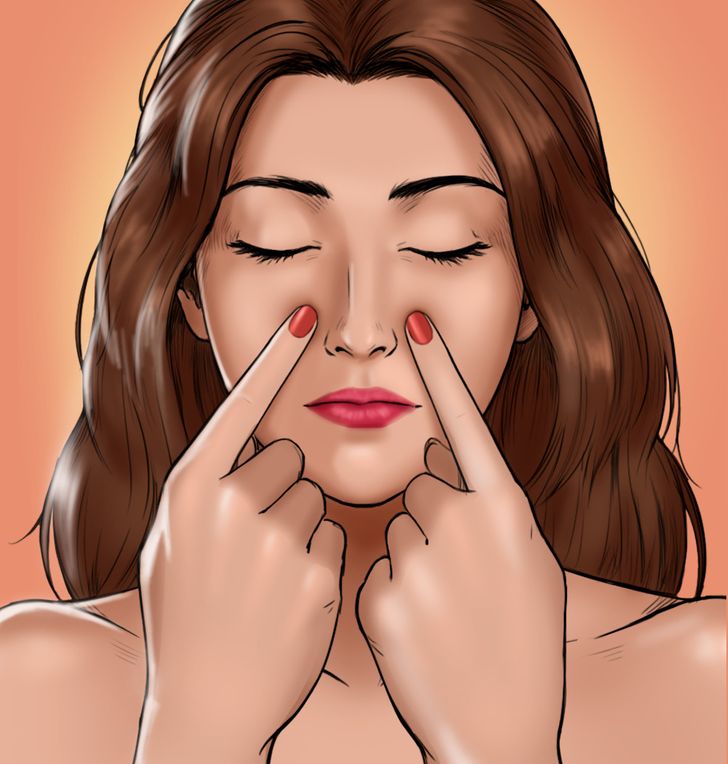 Place your index fingers next to your nostrils.
Press this point and stretch them away from each other. This will help to open up the nostrils.
You can also massage these points in a clockwise circle. Do this for 2 to 3 minutes.
No. 2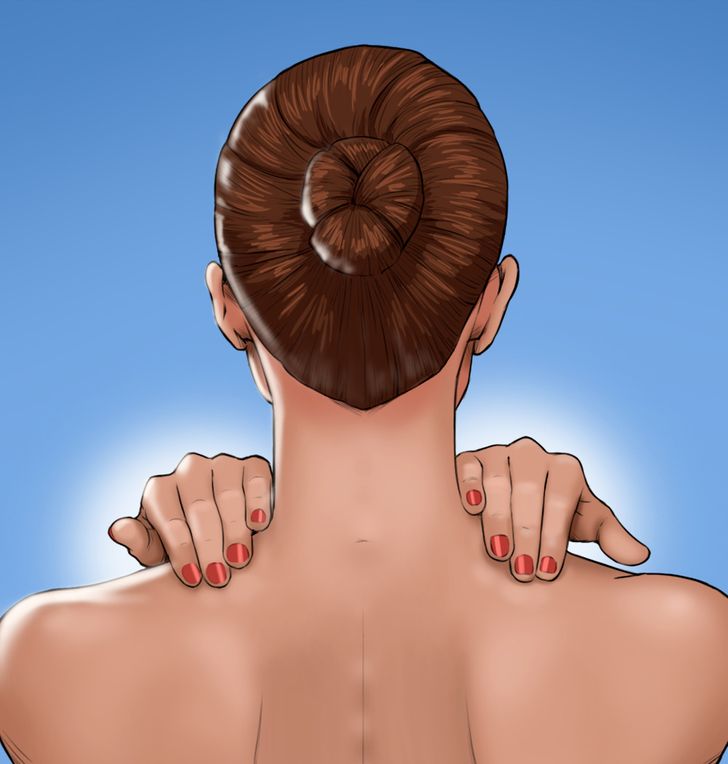 Place your fingers on your shoulders near your neck.
Apply pressure by pressing downward with your fingers.
You can massage this point or just hold it for 4 to 5 seconds.
No. 3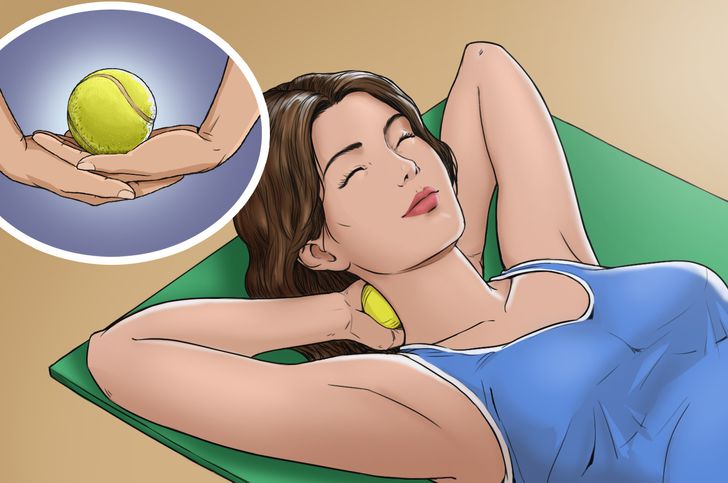 Lay down on a hard floor.
Bend your knees and place your feet on the ground.
Place a tennis ball under your neck and hold it with your hands (one should cradle the other one).
Let the weight of your own body apply the pressure and rock your body back and forth.
Do this massage for a few minutes.