Those of us who like exercising at home have all faced a similar problem: there's not enough space (and/or money) to have your own gym equipment there, just lying in the living room. But not many sit down and think about whether their workouts could actually be done without any gym equipment whatsoever. It turns out that with many of the items that we have at home, it's possible to create a pretty decent and even challenging workout.
1. The stair-climber workout using just a chair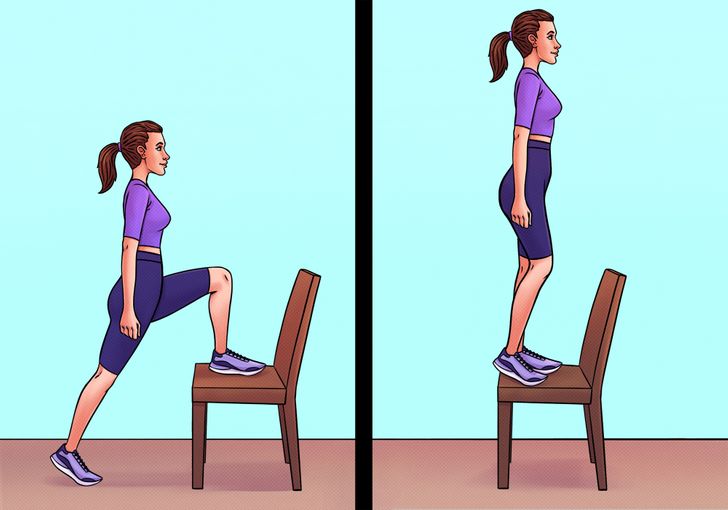 Take a chair and put your foot on the seat.
Push up, as if you were climbing a step, until both feet are up.
Get off the chair and repeat.
Do 3 sets of 15 repetitions: alternate your support leg to get a well-rounded exercise. With this exercise, you will strengthen your buttocks and legs.
2. Strengthening triceps with a table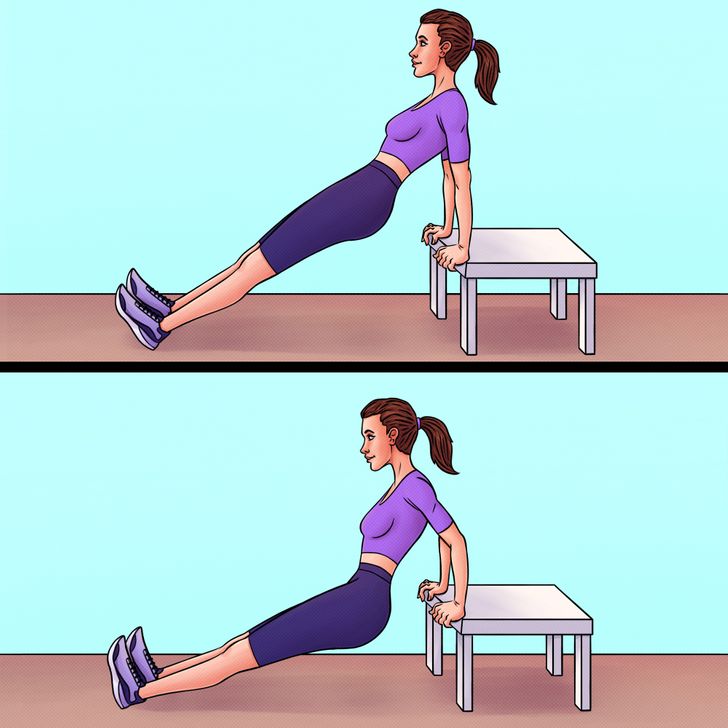 For this exercise you should use a stool, an armchair, or a low table with enough weight for it to not tip over. You will have to complete 3 sets of 15 repetitions.
Sit with your back facing the table and rest your hands on the edge.
Stretch your legs and, using the strength of your arms, push yourself up until your arms are stretched.
Use your strength to lower down and when your arms reach a 90° angle, push back up.
3. Doing squats with the help of the wall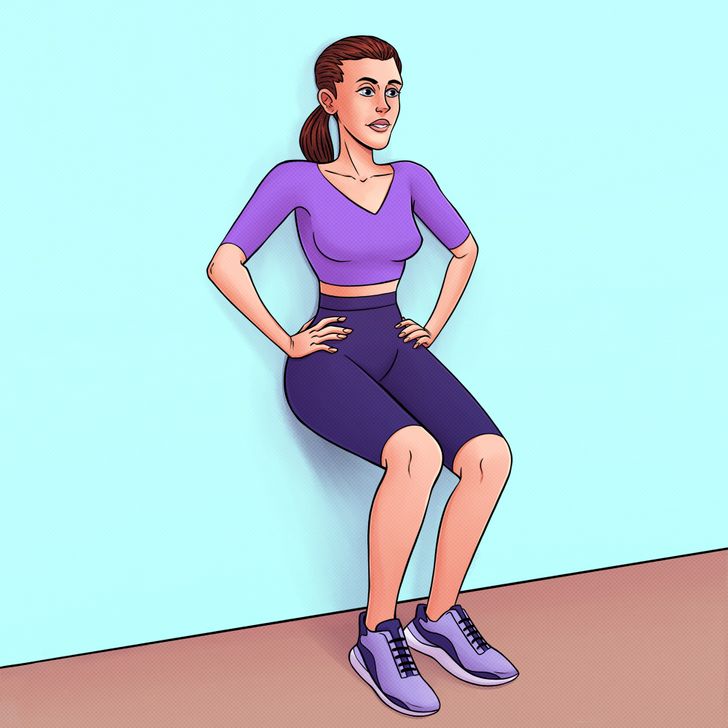 Rest your back on the wall and stay in place with your legs at a 90° angle. It's as if you were sitting on an invisible chair.
Stay in that position for 30 seconds to 2 minutes, to strengthen your legs.
This exercise will make your entire lower body work and will help you build more endurance. You can divide the time into smaller increments to make it easier if you find it too challenging and then increase the time as you get more practice.